The Copperjar System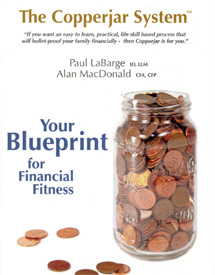 Doyle Salewski endorses the Copperjar System, a tool to help you organize and control your finances. Brian Doyle and Paul Salewski have enjoyed a 25-year relationship with Paul LaBarge, co-author of The Copperjar System. We recognize and endorse this practical and comprehensive program designed to help individuals and families structure a stable financial life without accumulating excessive debt.
When you come in for your free consultation, mention that you found us online and we'll give you a free Copperjar System book (while supplies last) to help you with getting your finances back on track!