Home / Blog / Financial Health, Student Loans
by Katie Weber
Back to school time is usually a stressful yet exciting time for parents and children alike, filled with new school supplies for the hopeful new school year. This year is beginning to look a little different with many schools switching to online learning for the foreseeable future, which brings along tons of new questions. The most prevalent one around this time of year, especially with things being so different, is "What school supplies do we need this year?".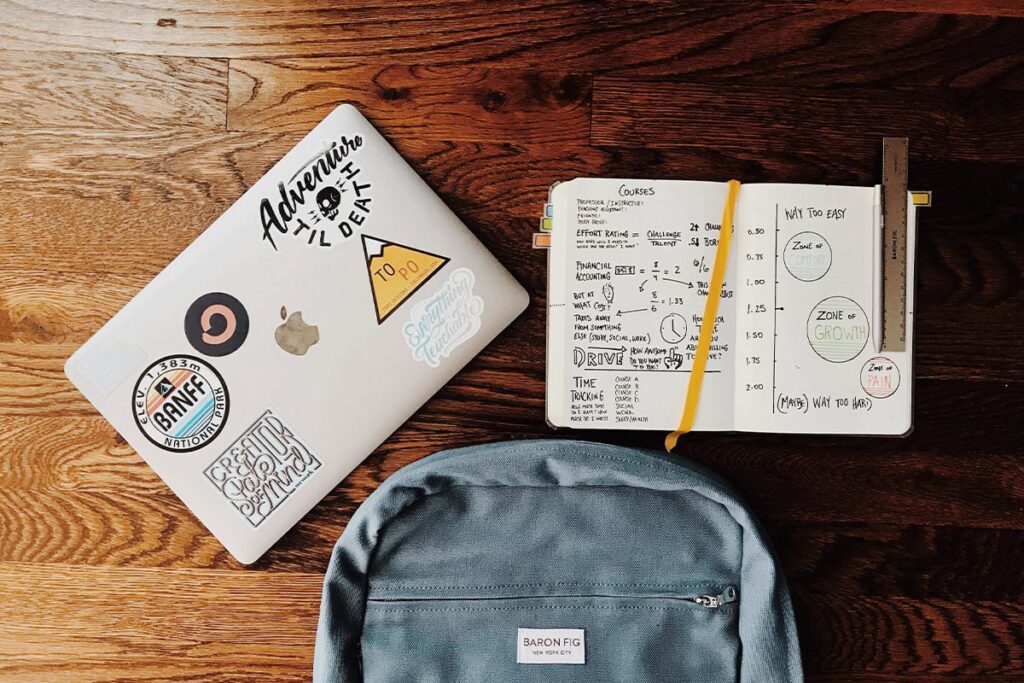 The normal school shopping list may now look a bit different, with items like masks and sanitizers being the most important on the list. The best thing to do is slow down and see what you still have from last year. With the school year ending and switching to online home learning, there are bound to be some supplies left over. Compile a list of what you have vs. what you may need. Think of the basics that every child and even adult needs. I'm talking writing and colouring tools, pencil sharpeners and erasers, as well as notebooks and loose-leaf paper. Depending on your child's age, you may also want to keep on hand things like index cards, scissors, rulers and even a calculator.
This school year  being a mix between online and in-school instruction, backpacks and lunch bags may not be something on the priority list for some, which is fine if your backpacks and lunch bags left from the year before are still in good condition. I know kids love to get a new bag every year if they can (I sure tried) but new bags create an additional expense that isn't necessary, especially with the ability to customize bags so greatly with patches and other fun additional pieces.
Pencil cases, on the other hand, are always important as they keep all those writing and colouring tools in one place, so try to use the one from the year before or pick one up to hold all the supplies together. It is much easier for your kids to stay organized that way. A new pencil case costs less than having to continue to buy new pencils and colouring tools.
If the schools are open for your kids, an important item that isn't usually thought of would be a personal hygiene kit, containing things like tissues, hand sanitizer, a spare mask, and if necessary, some soap and a little towel. This ensures that they have everything they need to stay clean and safe all day long.
Unfortunately, with many parents feeling that it would be safer to do at home online learning, that can bring in the additional costs of needing technology to do that. The best times to shop for tech supplies is now. With many companies putting on sales and making bundles, getting the supplies you need is easy. Make sure to do your research and see what is needed, as many kids and teens like anything new, flashy and popular. Favor function over what is popular. Doing this will also save you some money in the end.
No matter what this year brings you, it can be extremely easy to go over your budget as we try to prepare everything to keep our kids safe in these strange times. Make sure to take time to reassess your budget and prepare for those unexpected or larger than normal purchases, but do not beat yourself up if you do go over you budget. Make sure to get back on track throughout the rest of the month and the months following, as safety is the number one priority right now.